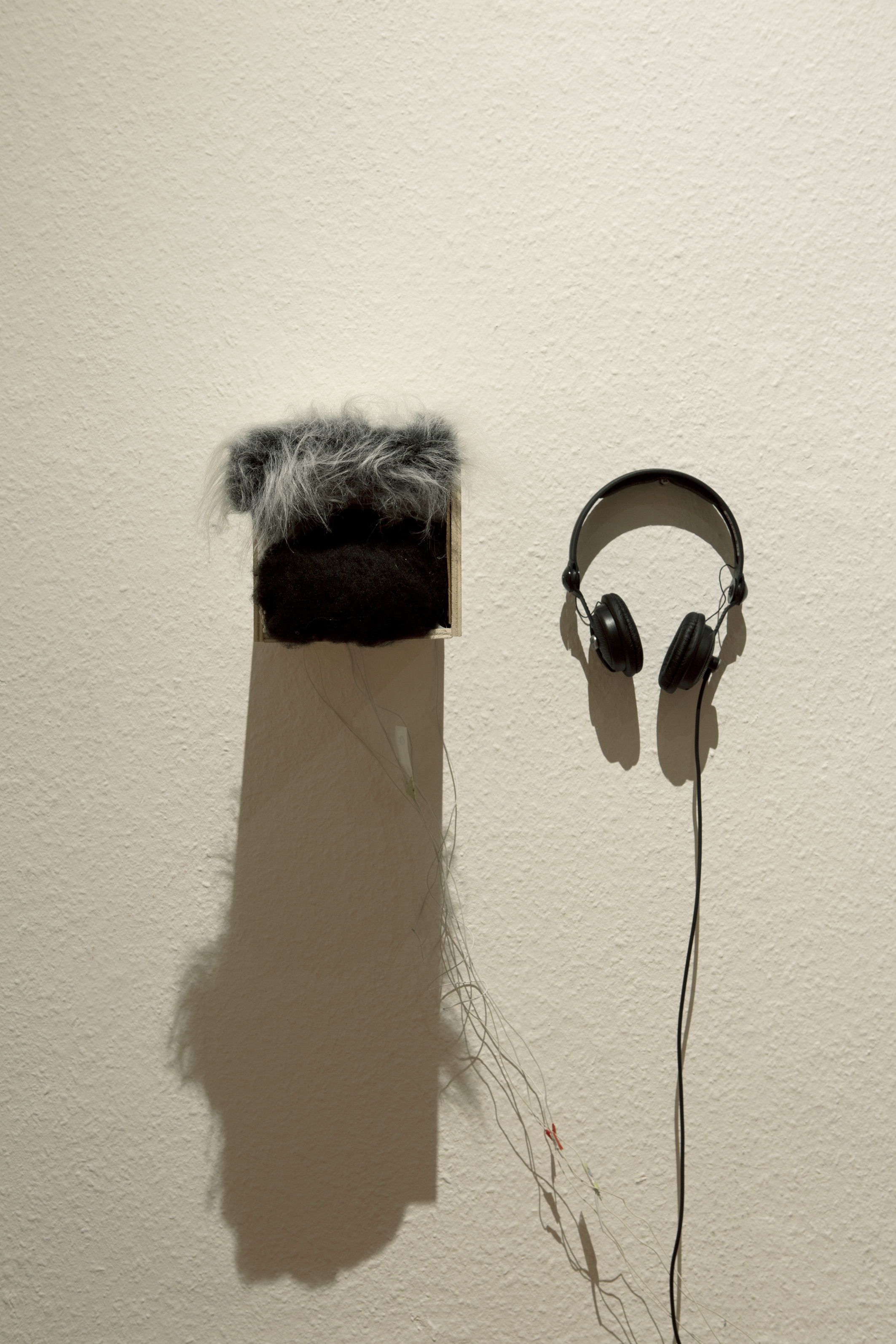 Digital Boxes
(2017) A versatile digital instrument constructed from cigar boxes. With microphones, sensors & objects hidden inside, the instrument serves as a vessel for hiding/revealing material during the pieces that it interprets.
Performances: Architectural Model Making 1.2 by Sarah Hughes. Studio 8, Berlin (April & June 2017) // Solo. Ausland, Berlin. (Oct 2017)
Shadow Boxes
Shadow Boxes: a series of modified boxes used to project the movement of kinetic sound objects using shadows. The shadow boxes amplify the tiny movements of the vibrating materials. (2019)
"I touch what I cannot quite reach…" for kinetic sound objects, boxes and shadows | 2-4 Performers
Concept and Design: Heather Frasch
Production Assistant: Jason Bennett
(*video coming soon*)
Sonic Creations
a series of kinetic objects that make sounds, or vibrate in silence, which can be set in to motion during a performance. (2018-2019)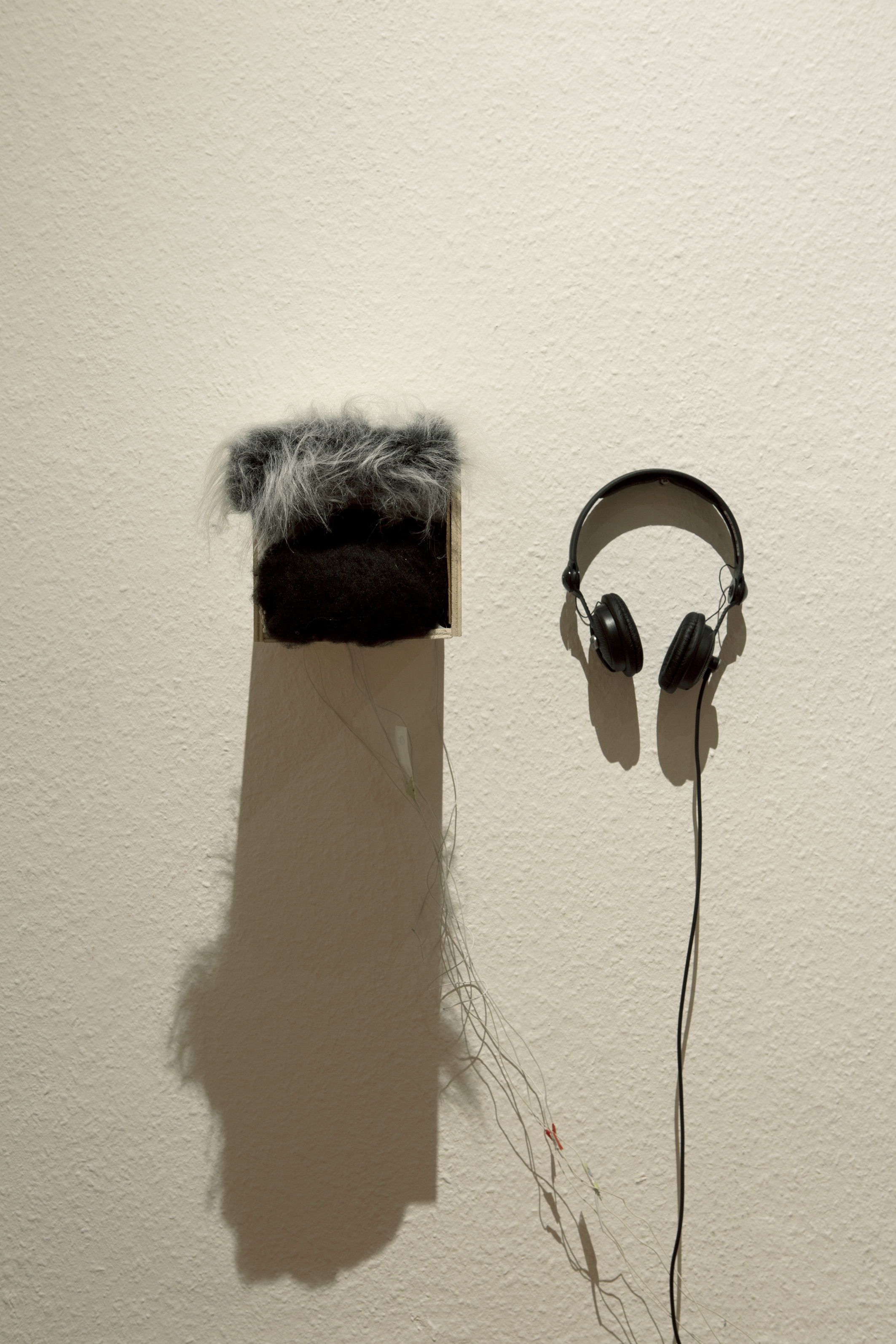 Sense Boxes
Sense Boxes (2014- 2017) is an interactive multimedia installation.
This installations brings physicality back from the touch-less world of disembodied electroacoustic music. These miniature digital interfaces connect sonic and physical movements and textures.
Instrument augmentation / Extended bodies
"Technology is not something that is simply added to the body from the outside. Technology is a supplement, an aspect of the body that adds to it while qualitatively alters that very body. "
-Erin Manning from the Politics of Touch
I create user interfaces that link physical movements with formal developments within a composition. My most recent interfaces focus on the importance of the micro- physical movements that a performer makes, connecting them to subtle sonic activity. Both digital and acoustic worlds come together in stillness and non-motion.
mumei publishing
I co-run mumei publishing, which publishes online journals, books and monographs that concern text-sound perceptions.
Post-Industrial Organisms
Post-Industrial Organisms (2010) is a multimedia installation for kinetic sound sculptures
in collaborations with Afrooz Family
summer, winter, spring
A time lapse multimedia performance and film in three movements, for live film, dance, sonic objects and live electronics (2017)
with: Ian Winters in a partnership with Kinetech Arts, led by Weidong Yang, Ph. D., choreographers paige starling sorvillo (blindsight), Mary Armentrout (Milkbar) and Daiane Lopes da Silva (Kinetech) and composers Heather Frasch and Evelyn Ficarra.
performative installation
with Evelyn Ficarra
for 8 channel laptop/ electronics and layers of fabric
from The Attenborough Centre Creativity Zone Artist Residency, University of Sussex, England May 2013
fragile quivers
7 channel installation for piccolo sounds and sine tones.
Premiered at Milk Bar, Oakland, CA, 2011
SoundGarden
The Sound Garden is a site-specific multimedia installation
developed in collaboration with composers working out of CNMAT (the Center for New Music and Audio Technology).
2006: more
2008:
sculpture by: Dawn Frasch /// Image by: Ian Winters